Portland Greek Revival Home Style Guide
Portland Greek Revival Home Style Guide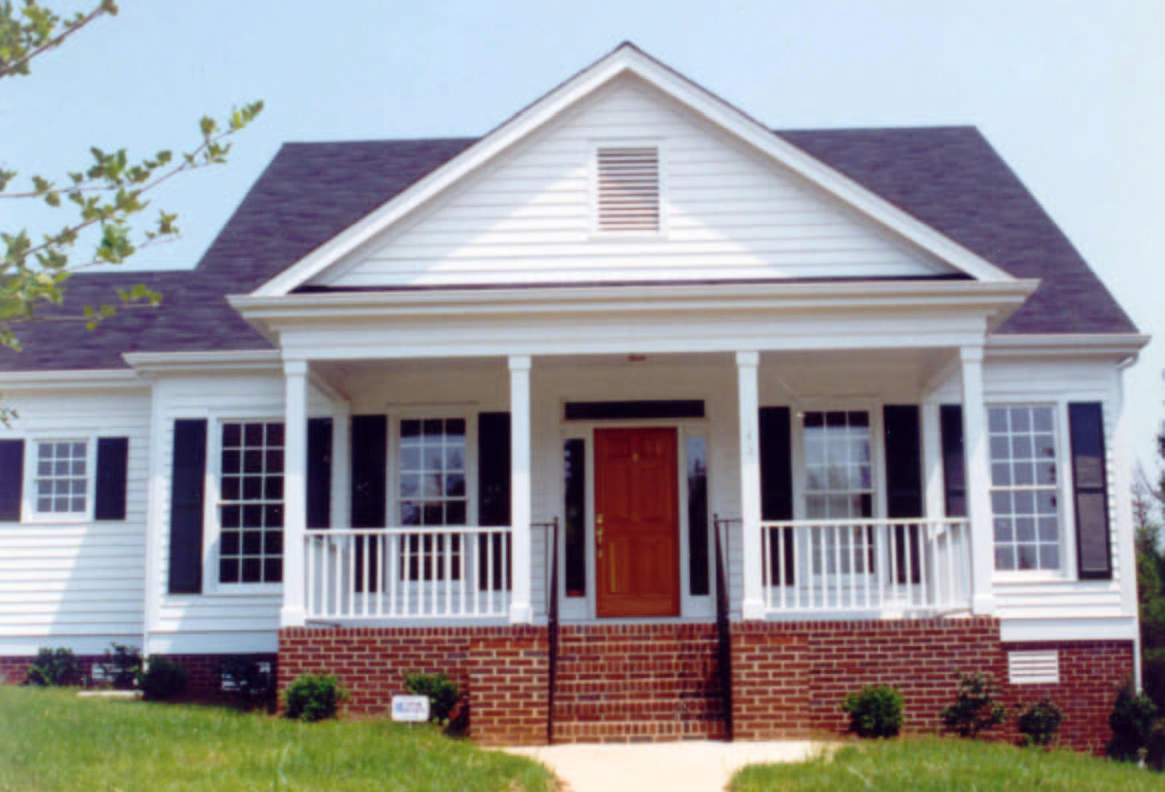 Among the earliest styles popular in Oregon in the 1850's, the Greek Revival style (also known as Federal or Neoclassical) evokes Greek architecture with columns, detailed molding, and double-hung multi-paned windows. The Greek Revival style can be traced to the Oregon territory's many early forts, such as those in Fort Vancouver across the Columbia River from Portland. This architecture trend reflected American interest in all things Greco-Roman during the mid-nineteenth century. The Greek Revival home style in Portland reflected a desire for order and simplicity, which would have stood out against the wild and unpredictable forests and natural areas that still dominated Oregon at the time of Portland's development.
Captain J.C. Ainsworth's temple-fronted Greek Revival house still stands just east of Oregon City, Henry Corbett built his Greek Revival house in 1854, James Bybee built his Temple-fronted Sauvie Island home in 1856, and other famous Portland names like S.J. McCormick, James Hawthorne, Captain John Couch and Socrates Tryon, fittingly, all lived in spectacular Greek Revival homes. Though these stunning historical examples from Oregon and Portland's early history can still be seen around town, notably in the design of the Portland Art Museum, more
humble variations of the columned-entryways and symmetrical layout are still common in your average residential neighborhoods. In fact, Greek Revival homes are some of the most common houses in Portland! The Greek Revival style is often mis-labeled as "bungalow" or "Old Portland" style – but these terms apply to a very different kind of house.
The most distinctive feature of the Greek Revival home is the porch. Some are simple, small projections in front of an entry door, while others extend across the full width of the house, or wrap around the sides. These Greek-style porches are usually columned and symmetrical, with entrances in the center and banks of windows on either side. Most Greek Revival homes feature simple rectangle floor-plans, with a kitchen wing in the rear. Roofs of Greek revival homes usually have a low pitch, while some even feature flat roofs.
Exterior Features:
Symmetrical, rectangular plans: Greek Revival homes typically feature bilateral symmetry (the left and right sides of the façade of the building are identical or nearly so).
Pedimented gable roofs: Low-pitched gable roof with a pediment gable (decorative detail such as molding or ornamentation in the triangular space between the gables of the roof) above the porch.
Balustraded porches and roofs: A balustrade is a low, ornamental railing used on the roofs of Greek Revival, Georgian, Federal and some other 18th- and 19th-century houses.
"Temple" front columns and pediments: The ancient Greek temple model, with its row of tall columns and pediments (decorative triangular caps placed over a door or window), includes two of the most obvious characteristics of this style of historic home design.
Double-hung windows: Typically with six-over-six panes, and detailed column-like framing around windows and doors.
Doors with transom windows and sidelights: Transom windows are horizontally hinged windows above doorways that may be decorative or functional. Sidelight windows are vertical windows that line either side of a doorway.
Horizontal siding
Interior Features:
The interiors of most Greek Revival homes in Portland feature craftsman-style built-ins and fireplace mantles.
Fireplaces
Moldings: Bold but simple moldings, throughout the interior and exterior of the house, also exemplify the look of the Portland Greek revival style.
Possible Drawbacks: Their low-pitched roofs can cause problems and require regular repairs to prevent leaking. The wooden columns can be difficult to repair. Your best bet is to find a skilled craftsman who specializes in historic reconstruction.